A personal note from Claire Higgins, CEO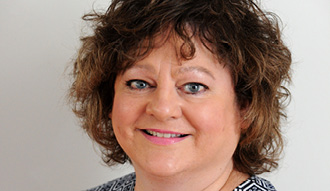 I know many of you are very anxious and concerned at present and I wanted to take the time to personally let you know that CKH will be here for you through it all.
We are all in the same position not knowing from one day to the next what is likely to happen, but what I do know is that the team at CKH is going above and beyond to make sure we keep all our critical services going as best we can throughout this pandemic. We are busy training employees from across the business in our critical service areas so that we can continue to support you through these challenging times, and keep providing the services I know you rely on. We are here to help, so please make sure you talk to us if you have any worries or concerns.
The team at CKH is amongst the very best and I'm so pleased and proud of what they are doing to help, now more than ever, when they too are experiencing the same worries and concerns.
We may not be able to predict what is going to happen tomorrow, but we can plan to the best of our ability and knowledge – and that is what we are doing here at CKH.
Thank you too for your patience and understanding at this difficult time, and the kind words you have shared with us to date – they really do make a difference and help to lift spirits.
Make sure you keep checking our latest coronavirus update as we will be updating this regularly with the changes we need to make to keep our essential services running. And remember you can manage your account online easily by registering for MyCKH if you haven't already – it only takes a couple of minutes to do.
Please stay safe everyone and keep following the latest government guidance wherever possible.
Best wishes
Chief Executive, Cross Keys Homes