CKH invites housing applications from Peterborough's key workers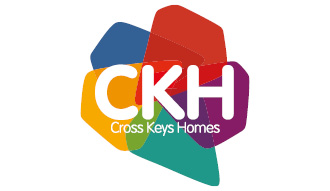 Key workers in Peterborough now have the chance to apply directly for affordable housing with Cross Keys Homes (CKH). We are extending the invitation for housing applications in recognition of the role key workers are playing in maintaining the vital support and services available in Peterborough.
The opportunity is open to any key worker living in Peterborough of an annual income below £40,200 with less than £16,000 in savings. Those who apply will have the potential to be matched to a suitable home as vacancies in CKH properties across the city become available.
The move comes as we withdraw from the existing system of affordable housing allocations administrated by Peterborough City Council, known as Choice Based Lettings. From 1 June, we have the right to allocate 25% of their vacant homes ourselves, initially restricted to existing CKH residents and key workers only. The remaining 75% of available homes will continue to be allocated by Peterborough City Council, but will no longer feature on the Choice-Based Lettings platform in an effort to reduce the amount of time a home is empty before it is re-let.
We have successfully continued to let homes throughout the lockdown period to help homeless households secure permanent accommodation and safely move into homes as swiftly as possible. With government advice currently in place about moving home, we assure all applicants that appropriate covid-19 precautions will be followed throughout the lettings process, with employees and residents required to observe social distancing measures at all times.
Chief Executive of CKH, Claire Higgins said: "We're taking a different approach to lettings now because we feel that we can work more efficiently in this way. There's a housing crisis in Peterborough and we're keen to do all we can to help ease the demand by ensuring that homes don't stand empty longer than they need to – not even by a few days. We want to make sure that the fantastic key workers living in our city also have the opportunity to benefit from the chance to find an appropriate home in this way."
"Of course, we're starting out in a time with additional challenges but we have taken steps to ensure the safety of our teams and our residents and will continue to follow all government advice as it is issued. However, we intend to support people to move as safely and quickly as possible as we know how damaging it can be to your quality of life not to have the home you need."
To find out more about how to apply, visit www.crosskeyshomes.co.uk/keyworkers.