CKH's CEO announced as new vice chair of PlaceShapers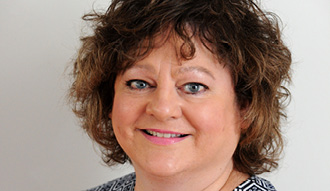 Cross Keys Homes (CKH) chief executive, Claire Higgins, has been announced as the new vice chair of PlaceShapers following Mosscare St Vincents Group CEO, Charlie Norman, reaching the end of her six-year term.
The announcement was made at PlaceShapers' virtual conference opening plenary where recently appointed board chair, Matthew Walker from Leeds Federated Housing Association, thanked Charlie and welcomed Claire as her replacement.
Claire who has served as a board member for PlaceShapers for the past four years, said: "I am honoured and delighted to take on the mantle of vice board chair even though I know it will be a really hard act to follow given Charlie's accomplishments to date.
"PlaceShapers have some really key exciting projects coming up over the next couple of years and I am very much looking forward to working with Matthew and the rest of the board to deliver these."
To find out more about PlaceShapers visit: www.placeshapers.org