We're supporting the #KeepCaring message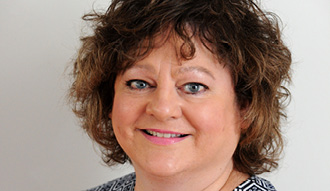 We're supporting the #KeepCaring message – a message from our CEO, Claire Higgins.
I have been blown away by the compassion and kindness demonstrated throughout our communities during the coronavirus crisis. Not just by statutory organisations, but by charities, businesses and individuals.
But now we need to make sure that we retain this new way of looking out for each other. And this is why I am fully supporting the #KeepCaring campaign led by Cambridgeshire County Council and Peterborough City Council.
Now that lockdown restrictions are slowly lifting and we start to return to a 'normal' life, we have to remember that this virus has not gone away, and it is only by working together we can limit its spread.
The more people we interact with, the more chance the virus has to spread. Therefore, we should all still try to limit the number of people we see and get close to. The risk of transmission is also higher indoors, so take extra care including wearing a face covering on public transport and in enclosed spaces where you can't stay two metres apart.
Here at CKH we will be sharing the #KeepCaring message and reminding everyone that:
Caring is keeping your distance - inside or outside
Caring is being responsible - staying isolated if you think you've got symptoms, or been close to someone who has
Caring is covering your face - even with no symptoms you might still spread virus
Caring is washing your hands - regularly, when you enter or leave a new place
Caring is staying and buying local - to support local businesses and jobs
Caring is being considerate - rubbish destroys our countryside, and puts those who clear it up at risk
During the pandemic, supporting and caring for those who are most vulnerable has been at the heart of everything we have done. It would be a real tragedy if that all went to waste by stopping being careful and taking care of each other and so letting the pandemic rear its ugly head again. That's why we are wholeheartedly supporting this great #KeepCaring campaign.
Find out more about the #KeepCaring campaign on Peterborough City Council's website
Comprehensive advice on current government rules is available on the gov.uk website.