Be Kind fund helps 200 people in first month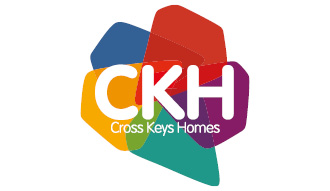 More than 200 of our residents have received support ranging from food parcels to dominoes sets in acts of kindness paid for by our Covid-19 welfare fund.
In the month since we launched the £1 million 'Be Kind' fund, we have received daily requests for support and spent in excess of £50,000 delivering essential items to households. Residents who have been impacted financially, socially or physically by the coronavirus crisis are able to ask for help as part of our commitment to help mitigate the long-term impact of Covid-19 on local communities.
Claire Higgins, Chief Executive of CKH said: "We knew that many of our residents would be disproportionately affected by Covid-19 and the lockdown restrictions so it's hugely valuable to be able to offer this extra level of individually tailored support to help people make it through these challenging times. The team have been really imaginative in providing solutions to assist people in a whole range of ways.
"The majority of the requests have been simple and modest, with people getting in touch to ask for help with necessities many of us take for granted. We're committed to help in any way we can, so I encourage any CKH resident who is struggling right now to please get in touch with us to see what we can do."
A small dedicated team of CKH employees is dedicated to processing and responding to the requests and will continue to support those asking for help over the months ahead. Residents can request support via the form on our Be Kind page.