CKH spends half a million on Covid support for residents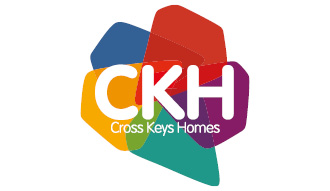 We have spent £500,000 gifting essential items to those in need over the last eight months. The CKH 'Be Kind' fund was established during the first national lockdown to support households living our homes to mitigate the impact of the covid-19 crisis.
Since its launch in April, almost 3,000 submissions for support have been received. With requests ranging from white goods to well-being products, to date, we have given out 2,000 appliances, items of furniture, clothing and other practical household goods. We've also distributed emergency food parcels and co-ordinated over 1,000 food bank deliveries. Over the summer, we delivered 400 laptops to young people to support with home study and distance learning.
We ring-fenced £1.2 million to create the welfare fund which has proven to be a vital lifeline for many low income families, especially those who have been furloughed or facing unemployment as a direct result of Covid-19. With £700,000 still available, we are continuing to offer support via the Be Kind fund to residents who may be struggling.
Chief Executive of Cross Keys Homes, Claire Higgins, said: "We are very much still here for our residents and communities. The ongoing uncertainty and current lockdown restrictions are putting financial and emotional strains on many households but we are here and willing to help in any way we can. So many of the requests we've received have been simple but vital household items that so many of us take for granted but can be hard to live without. It's important to us that our residents feel like they have somewhere to turn when times are tough. If you need help, please get in touch."
The Be Kind fund is available to support any CKH resident. Just use our Be Kind form form to get in touch.