Cross Keys Homes retains highest possible rating from Regulator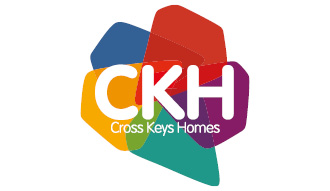 Cross Keys Homes (CKH) is delighted to announce that it has retained the highest possible rating from the Regulator of Social Housing (RSH), who have confirmed that CKH retains its rating of V1 for viability and G1 for governance.
G1 means CKH meets the highest requirements for governance as set out in the set out in the RSH's Governance and Financial Viability standard.
V1 means CKH meets the highest requirements for viability set out in the RSH's Governance and Financial Viability standard and it has the capacity to mitigate its exposures effectively.
The news that despite all the challenges of the last year CKH is still seen as performing to the highest standards has been welcomed by the company. The organisation has worked hard throughout lockdowns and social distancing to provide the very highest possible support to residents, especially those who are most vulnerable. The company has also launched it's Be Kind fund, which to date has provided over £800,000 of support to residents struggling with the day to day effects of lockdown.
CKH has also taken responsibility for letting its vacant homes within Peterborough, meaning 25% of all allocations are made to existing CKH residents, making it easier for them to get the right home for their family's needs.
And the pandemic has not stopped CKH building the affordable homes the region so desperately needs. In the last year the company completed 290 new homes and was listed at 44 in the prestigious 2020 Inside Housing's Top 50 biggest builders survey. With the recent securing of £50m in funding from NatWest, CKH will be able to drive forwards its ambitious plans to build approximately 2,900 new homes by 2025.
Claire Higgins, Chief Executive of CKH, said: "I am delighted by this news especially after such a challenging year. It is a real testament to the hard work of our whole staff team, and highlights the ways in which we are getting it right for our customers whilst delivering the highest standards of corporate governance and financial viability. It also gives our investors and stakeholders the utmost confidence to continue to work with us to change even more lives and communities for the better in the future."