We've been awarded A stable rating from S&P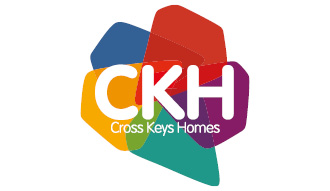 We've received an A rating and an improved stable outlook from Standard and Poor's Global Ratings (S&P) following their recent review.
Commenting on our stable outlook, S&P recognised our strong focus on asset quality, making our homes highly desirable. This also places us in a better position to tackle some environmental requirements compared with our peers. Almost all of our stock already meets the environmental target of having an Energy Performance Certificate C, which most of the sector aims to meet by 2030.
S&P also acknowledged that we have a consistent strategy, strong management team and monitor risks adequately through a comprehensive risk management strategy and standards. There is also flexibility within the our development plan (which is planned to add 10% to our current stock over the next three years) which give us fairly high flexibility should we need to respond to the increasingly challenging external economic environment. It was also noted that we have identified a number of cost-saving measures to mitigate the impact of increasing costs and inflation.
We also benefits from stronger operational metrics than many of our peers, with vacancy rates averaging 0.7% of receivable rent and service charges over the past three years. This is lower than the market average of 1.5% in England over the same period. Coupling that with our advantageous geographic location of the east of England, where demand for housing remains strong, and our focus on asset quality, S&P believe we will be able to sustain good operational performance.
Claire Higgins, our Chief Executive, said: "The wider economic pressures are impacting the whole sector and we are pleased to remain in the top tier of rated social landlords. To have been awarded the A stable rating, in light of the challenges of the pandemic, Brexit and the continuing uncertain financial climate is excellent news.
"It is a confirmation of our strong business strategy and commitment to our residents and communities. Despite everything we have faced, I am proud that we have continued to provide our residents not only with the high quality homes they need and deserve, but also with the additional support that has been a vital lifeline throughout Covid. This has included our £1m Be Kind support and our continuing Community Investment programme.
"As a business we balance risk and investment to ensure we continue to build the affordable homes that are desperately needed across the region while still providing the support services and neighbourhood investment we are so proud of. And all of this while maintaining our financial strength and ensuring the security of our residents."